Who we are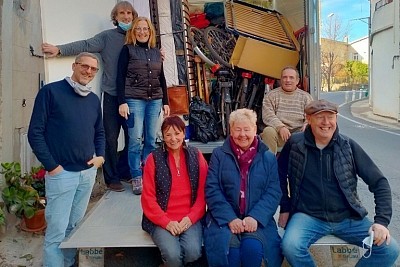 Languedoc Solidarity with Refugees (LSR) began as an informal association of a group of people united by the desire to help several Syrian refugee families who had arrived in the Béziers area. This was in 2015.
Today, the association has grown and expanded its scope of action. Growing from the initial group base in Pezenas and Beziers, collectives have now formed in the Minervois and in the Haute Vallée de l'Aude to providing assistance to refugees across the Languedoc.
Languedoc Solidarité avec les Réfugiés is a registered non-profit association (law 1901). It is officially recognised as an organisation of general interest and as such can issue tax receipts to its donors and members so that they can benefit from a tax reduction.
In 2022, after two years of Covid and the ongoing turbulent socio-economic and political situation, the flow of migrants continues and their situation is far from improving and much remains to be done.   If you would like to work to improve this situation, you are in the right place to take the first step and help.